The eagerly anticipated horror film adaptation of "Five Nights at Freddy's," produced by Blumhouse and distributed by Universal, has just released its first teaser. Directed by Emma Tammi, this cinematic adaptation of the popular video game by developer Scott Cawthon introduces a spine-tingling glimpse of what's to come.
Fans had to wait for quite some time, but the teaser for "Five Nights at Freddy's" has finally arrived. Unlike the lighthearted and adventurous tone of "The Super Mario Bros. Movie," this supernatural horror film offers a different kind of thrill, bringing a beloved video game to life.
Universal's 48-second teaser for "Five Nights at Freddy's" opens with scenes of children having a blast at the once-popular Freddy Fazbear's Pizza, a favorite entertainment spot featuring animatronic characters like Fazbear, Bonnie the Bunny, Chica the Chicken, and Foxy the Pirate Fox, designed to amuse young visitors.
The glory days of Freddy Fazbear's Pizza came to an end, leaving the place abandoned for a long time. The existence of those animatronic characters had faded into obscurity.
The teaser then transitions to the present day, introducing a new security guard, Mike Schmidt, portrayed by actor Josh Hutcherson (known for his role in the "Hunger Games" series), hired to oversee Five Nights at Freddy's during the night shift. As the night progresses, Mike notices something peculiar about this deserted amusement park. The animatronics, long out of commission, begin to exhibit eerie behavior.
The "Five Nights at Freddy's" film faithfully follows the storyline of the video game. For gamers, the "Five Nights at Freddy's" franchise is known for its engaging gameplay and a hidden narrative that becomes increasingly captivating with each installment. The franchise made its debut in 2014, quickly gaining popularity within the gaming community. Since then, numerous sequels and spin-offs have been developed, collectively forming the core series. Additionally, fan-made games known as the Fazbear Fanverse have contributed to the franchise's enduring legacy.
Jason Blum, the head of Blumhouse, expressed that "Five Nights at Freddy's" aligns perfectly with their studio's expertise in horror. Blumhouse and Striker Entertainment took over the project after Warner Bros. initially held the rights but later relinquished them. Blum stated, "Our team has been dedicated to bringing Scott Cawthon's vision to the screen. Rest assured, this project is well worth the wait." "Five Nights at Freddy's" is set to hit theaters on October 27th of this year.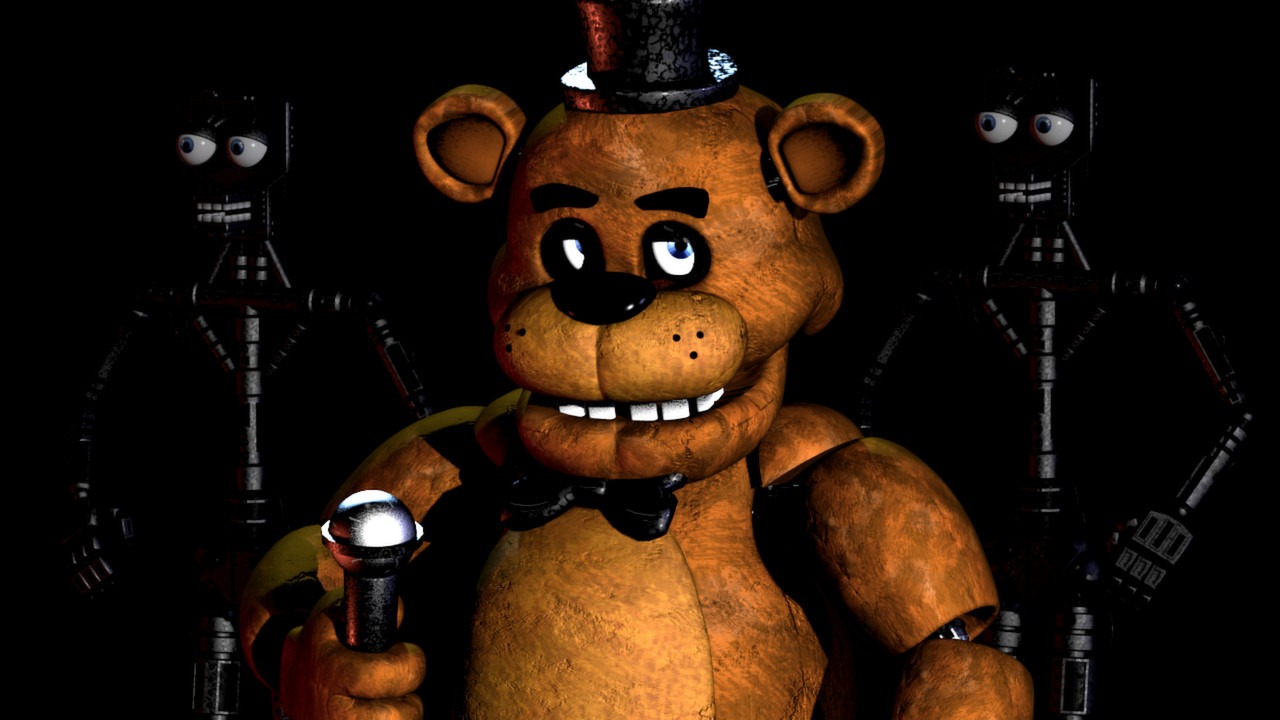 And for fans eagerly awaiting the film's release, don't forget to explore Corkyshirt for exclusive themed merchandise and trending apparel!
---
Five Nights at Freddy Horror Halloween Charaacter Gaming Vibes Unisex T-Shirt
An ideal shirt as a gift for Halloween gift
BUY NOW
Five Nights At Freddys Movie 2023 Can You Survive Spooky T-Shirt
An ideal shirt as a gift for Halloween gift
BUY NOW