A longtime powerhouse in the Virginia statehouse, Jennifer McClellan has been breaking barriers for years.
The first Black woman to serve Virginia in Congress, state senator Jennifer McClellan, won a special election for the state's 4th Congressional district on Tuesday. Donald McEachin, who passed away from colorectal cancer in November 2022, vacated a seat, and she defeated conservative pastor Leon Benjamin to fill it.
McClellan, a corporate attorney who has served as a part-time lawmaker for 17 years, anchored her campaign on her record of policy accomplishments in the Virginia Assembly and her commitment to bringing fresh ideas to the table.
Five things about the newest member of Congress are as follows:
1. She Passed Over 350 Bills During Her Time in the Virginia Assembly
Since 2005, McClellan has held two different positions in the Virginia state legislature: delegate and senator. She promoted causes like reproductive freedom, sustainable energy, and labor safeguards at that time. She also worked to get the Virginia Voting Rights Act passed in 2021 and sponsored a resolution that resulted in the Equal Rights Amendment being ratified in 2020.
2. She Has Already Made History As an Elected Official
Being the first delegate from Virginia to become pregnant and give birth while serving, McClellan discussed the challenges she experienced in a 2019 interview with UVA Lawyer magazine. "There were days I had to bring [my children] to the floor and nurse or pump during session," she said. After developing breastfeeding areas near the statehouse, McClellan later contributed significantly to the Virginia Pregnant Workers Fairness Act's passage.
3.  She is Outspoken About Her Family's Intergenerational Fight Against Racism
McClellan has been open about how her desire to use the government as a vehicle for change is fueled by the persecution and brutality her family has experienced. The great-great granddaughter of slaves, McClellan said to Elle magazine in 2020 that she sees her position in politics as one step in the long journey of her family, the state of Virginia, and the former Confederacy's capital. She said that her great-grandparents experienced voter suppression and that her parents had told her tales of life in the segregated South. "I'm waging the same war that my parents, my grandparents, and my great-grandparents waged," she said. Without doing everything in my power to further the cause, I cannot leave that fight to my children and grandkids, she declared.
4.  Her Passion for Public Service is Lifelong
McClellan was the state's youngest female delegate when she was first elected in 2005, making Virginia history. Nevertheless, a 2020 Q+A with the University of Virginia Law School alumna shows that her dedication to bringing about change dates much further back: She remarked, "I truly became interested in politics and governance when I was a middle school student learning about history. "As I read more, I became more convinced that the government is a significant agent for change."
5. She Represents a Historic District
The 4th Congressional District of Virginia, which includes Richmond and stretches near the North Carolina border, was already the scene of a historic election: John Mercer Langston, Virginia's first-ever Black member of Congress, was chosen from this area in 1890. In the 133 years between Langston and McClellan's elections, only two other Black Virginians have served as the state's congressional representatives.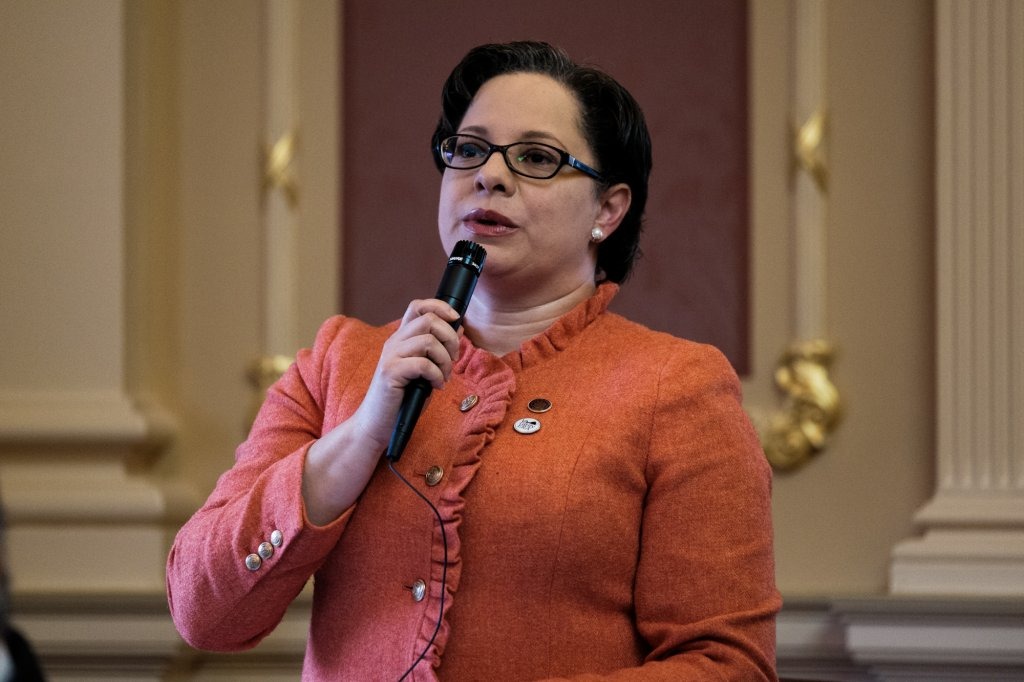 ---
Besides, don't forget to check out our website Corkyshirt for more about trending gifts!