Porno For Pyros was an American alternative rock band formed in 1992 by Perry Farrell and Stephen Perkins, both known for their previous work with the influential band Jane's Addiction. With their unique musical style and experimental approach, Porno For Pyros quickly gained recognition in the 90s music scene.
Perry Farrell's charismatic presence as the lead vocalist brought a sense of raw energy to Porno For Pyros' performances. His lyrics often touched upon themes of spirituality, love, and social issues with a poetic and introspective approach.
Throughout their career, Porno For Pyros released two studio albums – "Porno for Pyros" in 1993 and "Good God's Urge" in 1996. Both albums showcased the band's ability to seamlessly blend different musical influences while maintaining a cohesive sound that was uniquely their own.
Although Porno For Pyros disbanded in 1997 after only a few years together as a group, their impact on the alternative rock genre cannot be overlooked. Their innovative approach to music continues to inspire artists today and solidifies them as an important part of the 90s alternative rock movement.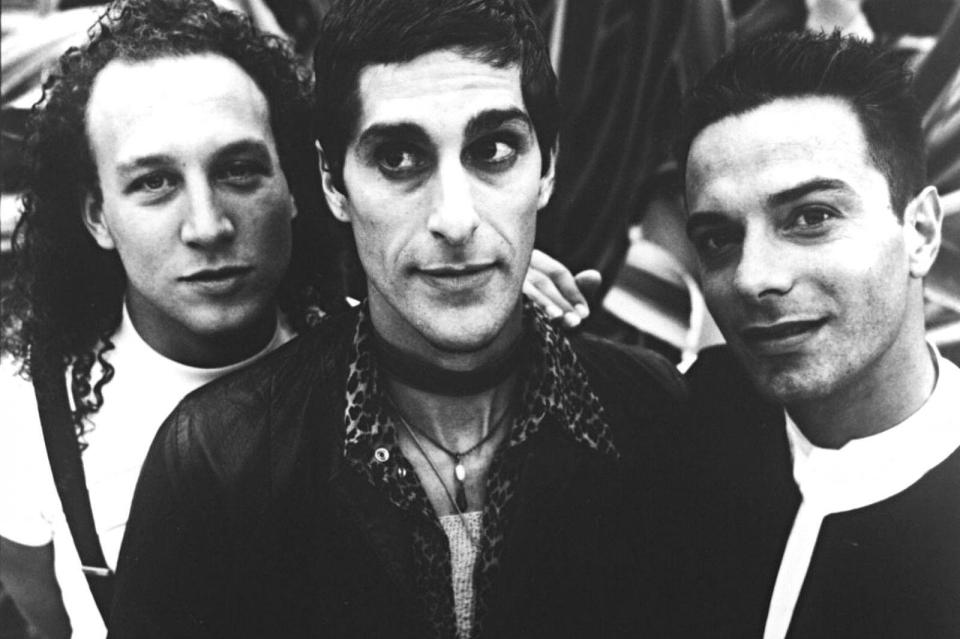 Let's dive into some fun facts about the band Porno For Pyros.
1. Origins of the Band
Once upon a time, in the wild world of rock and roll, there was a band called Jane's Addiction. They rocked stages, melted faces, and left audiences begging for more. But like all good things, Jane's Addiction eventually came to an end.
But fear not! From the ashes of Jane's Addiction rose a fiery phoenix known as Porno For Pyros. Yes, you heard that right – Porno For Pyros. And no, it's not what you think (get your mind out of the gutter!).
Former members of Jane's Addiction – Perry Farrell and Stephen Perkins – joined forces with Martyn LeNoble and Peter DiStefano to create this explosive new band. Together, they brought their unique blend of alternative rock and psychedelic sounds to the masses.
Now you might be wondering how on earth they came up with such an outrageous name like Porno For Pyros. Well, let me tell you a little secret: it was all about pushing boundaries and making people do double-takes.
So next time you're jamming out to some Porno For Pyros tunes (because let's face it, we all secretly love them), remember that they were born from the creative minds of former Jane's Addiction members who weren't afraid to take risks and make some noise.
2. Their Unique Sound
Prepare to have your musical taste buds tantalized by a band that defies categorization. This group of musical mavericks has taken the term "genre-blending" to a whole new level. With a pinch of alternative rock, a dash of punk, and just a sprinkle of folk, their experimental and eclectic style will leave you scratching your head in the best possible way.
Imagine if Salvador Dali and Picasso teamed up to create a symphony – that's the kind of artistic madness you can expect from this band. They effortlessly weave together different genres like a master chef creating an avant-garde culinary masterpiece. One moment you're lost in the hypnotic rhythms of alternative rock, and the next you're swept away by punk-infused energy that makes you want to jump up and start your own mosh pit.
But wait, there's more! Just when you think you've got them pegged, they throw in some folk elements that transport you to another time and place. It's like stumbling upon an ancient troubadour serenading you with tales from centuries past while wearing ripped jeans and combat boots.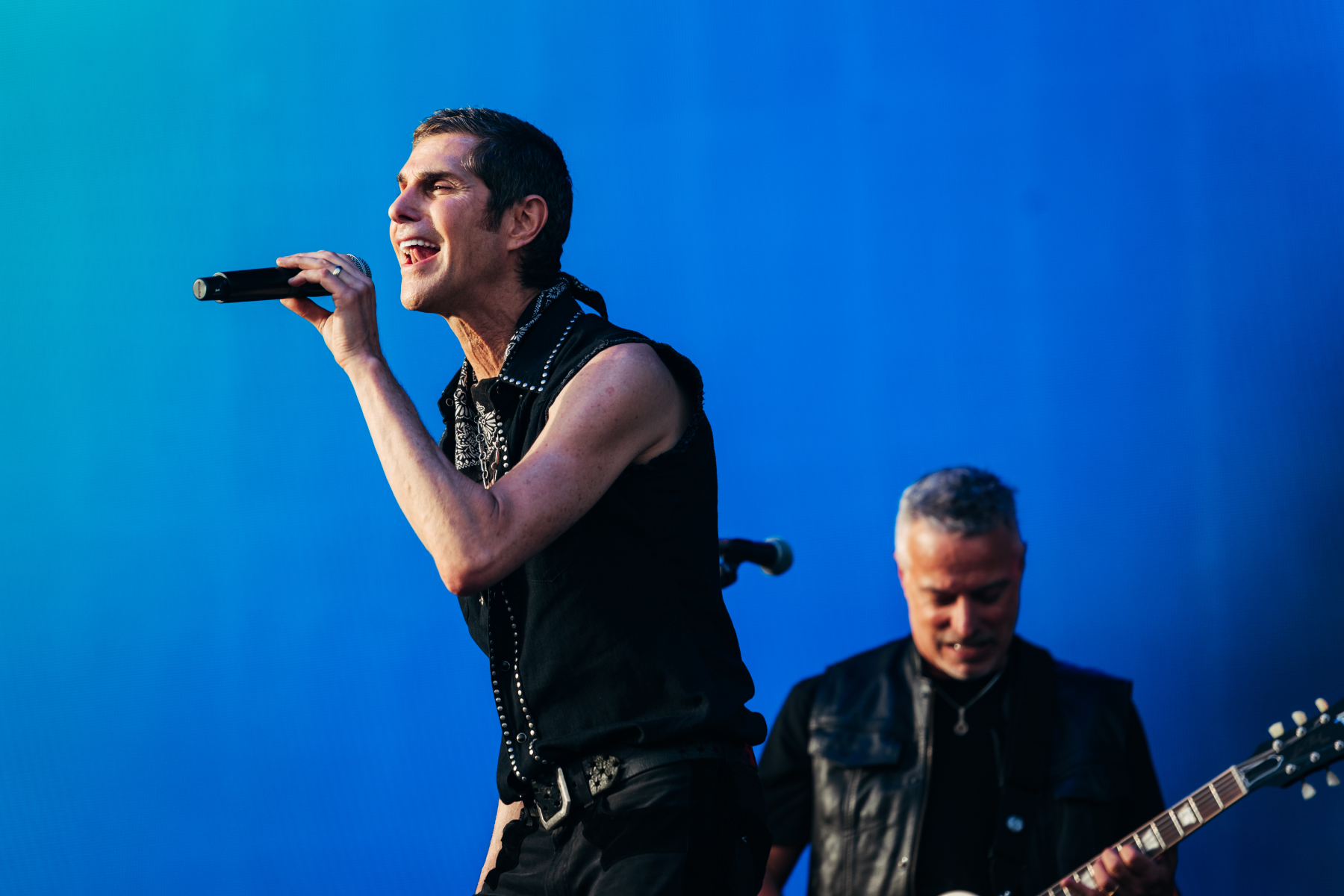 So buckle up, my friend, because this band is about to take you on a wild musical journey through uncharted territories. Get ready for an electrifying fusion of sounds that will leave your ears begging for more.
3. Hit Singles and Success
One of Porno For Pyros hits is "Pets", a catchy tune that tugs at the heartstrings of pet owners everywhere. It's got all the right notes – funny anecdotes, heartwarming stories, and practical tips for taking care of our furry friends.
Another smash hit from these superstars is "Tahitian Moon". This song takes us on a tropical journey, whisking us away to sandy beaches and crystal-clear waters. It's perfect for travel companies looking to entice customers with dreams of paradise.
Hey there, fellow content-seeker! If you're in the market for some irresistibly cute pet content or daydream-worthy destination descriptions, fear not. They have got your back! Get ready to be blown away by their talent!
These virtual maestros have managed to captivate audiences with their catchy tunes and impressive musical prowess. They've even topped the charts in multiple genres, from pop to rock to hip-hop. Who knew that lines of code could create such toe-tapping melodies?
And let's not forget about the critical acclaim they've received. These AI musicians have garnered praise from music critics worldwide for their innovative soundscapes and boundary-pushing compositions. It seems like there's no limit to what these digital virtuosos can achieve.
4. Socially Conscious Lyrics
Explore how Porno For Pyros incorporated socially relevant themes into their lyrics, addressing issues like environmentalism, spirituality, and social justice.
Porno For Pyros, the band with a name that raises eyebrows and curiosity, took the world of alternative rock by storm with their unique blend of socially relevant themes and catchy tunes. They fearlessly tackled topics like environmentalism, spirituality, and social justice in their thought-provoking lyrics.
While most bands were busy singing about love and heartbreak, Porno For Pyros decided to take a different route. They didn't shy away from addressing pressing issues that were often overlooked in mainstream music. From songs like "Pets" that shed light on our responsibility towards nature to "Tahitian Moon" which explored spiritual enlightenment, they proved that rock music can be both entertaining and enlightening.
Their lyrics were not just random musings but well-crafted messages that made listeners stop and think. Whether it was urging people to question societal norms or encouraging them to fight for justice, Porno For Pyros used their platform to spark conversations about the world we live in.
It's refreshing to see a band using their creative talents to bring attention to important issues. Who would have thought that a band with such an eyebrow-raising name could be so socially conscious? Kudos to Porno For Pyros for daring to be different and reminding us all that music has the power to inspire change.
5. Porno For Pyros' Disbandment and Legacy
Porno for Pyros disbanded in the late '90s. Mention Perry Farrell's (lead singer) continued music career. Also talk about the band's lasting impact on alternative rock music scene.
Porno for Pyros – the band that burned bright and fizzled out in the late '90s like a firework on a rainy day. But fear not, dear music enthusiasts, for Perry Farrell, the charismatic lead singer, didn't let the flames die out completely.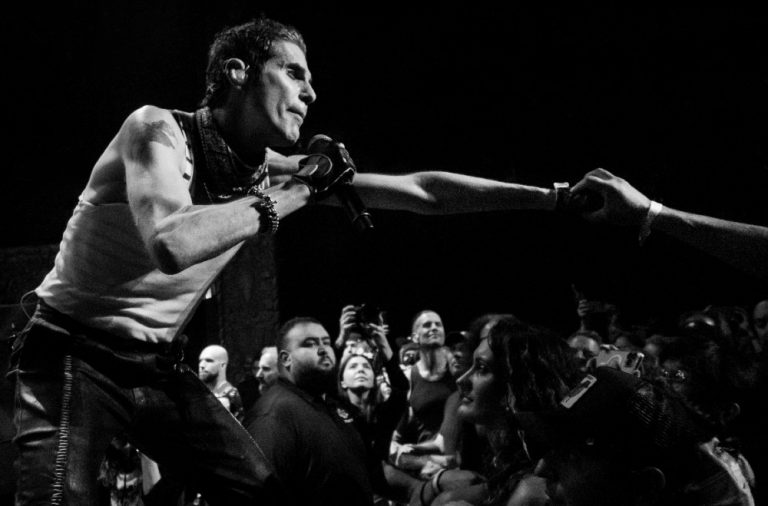 After the disbandment of Porno for Pyros, Perry Farrell continued his musical escapades with various projects. He embarked on a solo career and released albums that showcased his eclectic style and unique voice. From alternative rock to electronic beats, this man knows how to keep us guessing.
But let's not forget the lasting impact of Porno for Pyros on the alternative rock music scene. They were like a sonic explosion that shook things up and left their mark. With their fusion of punk energy, psychedelic vibes, and poetic lyrics, they carved out their own niche in an ever-evolving genre.
So while Porno for Pyros may have disbanded all those years ago, Perry Farrell's musical journey continues to captivate our ears. And their influence? Well, it still echoes through the corridors of alternative rock music today.
Conclusion
In conclusion, let's wrap things up with some fun facts about the band Porno For Pyros. Despite their unconventional name, they were far from being a pyromaniac rock group. Instead, they were known for their unique musical style that blended alternative rock, funk, and psychedelic elements.
What set Porno For Pyros apart from other bands of their time was their social consciousness. Their lyrics often touched on political and environmental issues, making them more than just a typical rock band. They proved that you can rock out while still caring about the world around you.
Although they may not have achieved the same level of commercial success as some of their peers, Porno For Pyros left a lasting legacy in the music industry. Their music continues to resonate with fans who appreciate their experimental sound and thought-provoking lyrics.
So next time you're looking for something different to listen to, give Porno For Pyros a try. You might just discover a band that not only rocks your socks off but also makes you think about the world in a whole new way. Rock on!